Installation
The article describes how to setup nBold in your Microsoft Teams environment, you'll see it's fast 🚀
Install nBold from the Microsoft Teams store​
1. Get the nBold app​
You can install the latest version of nBold from the Microsoft Teams store:

2. Connect to Microsoft Teams as a Global Admin​
Connect to Microsoft Teams with an Global Administrator account. Otherwise, you won't be able to activate the app in your organization.
Select it, click on Install and choose Add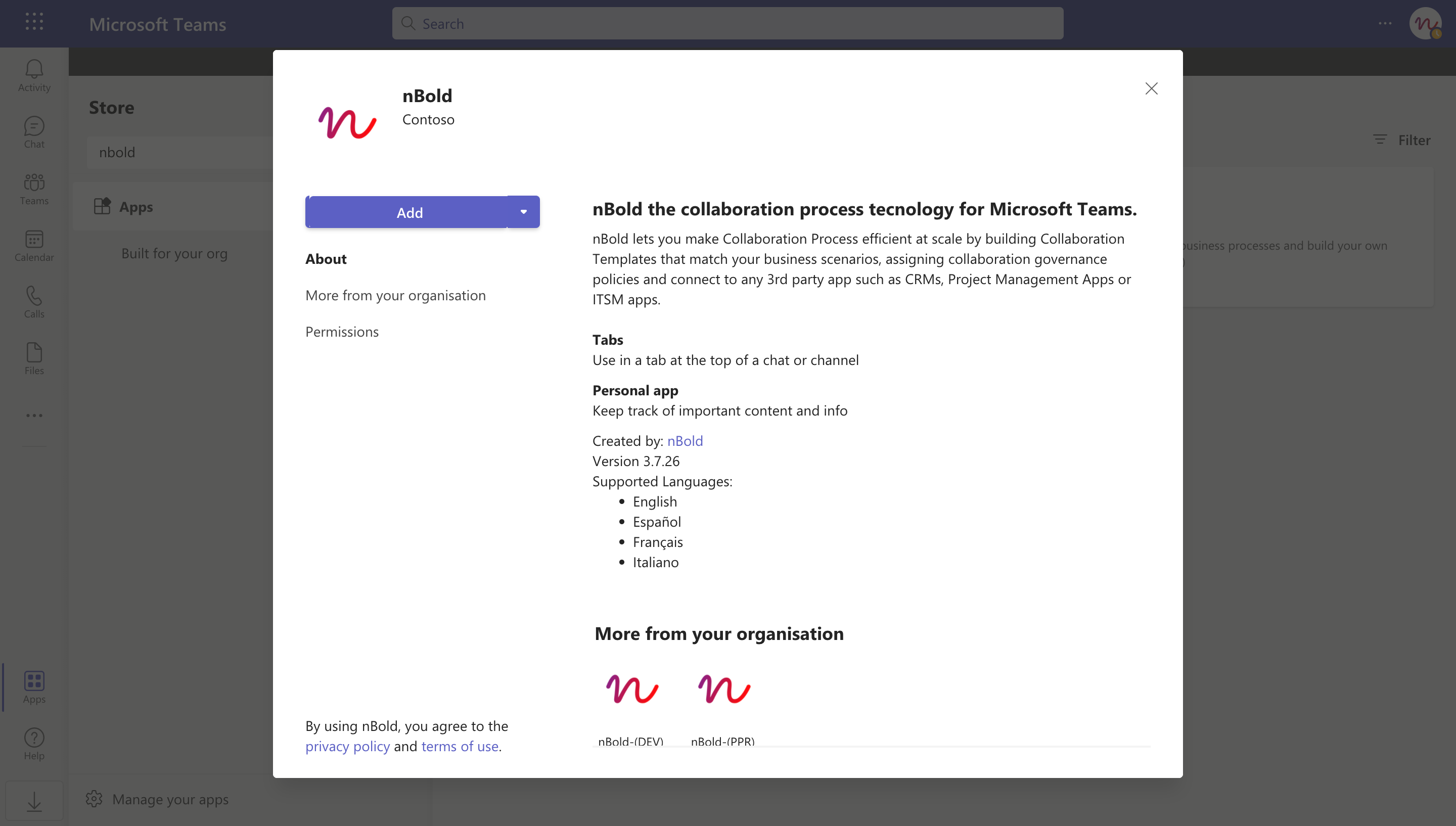 3. Give Permission for SSO Login​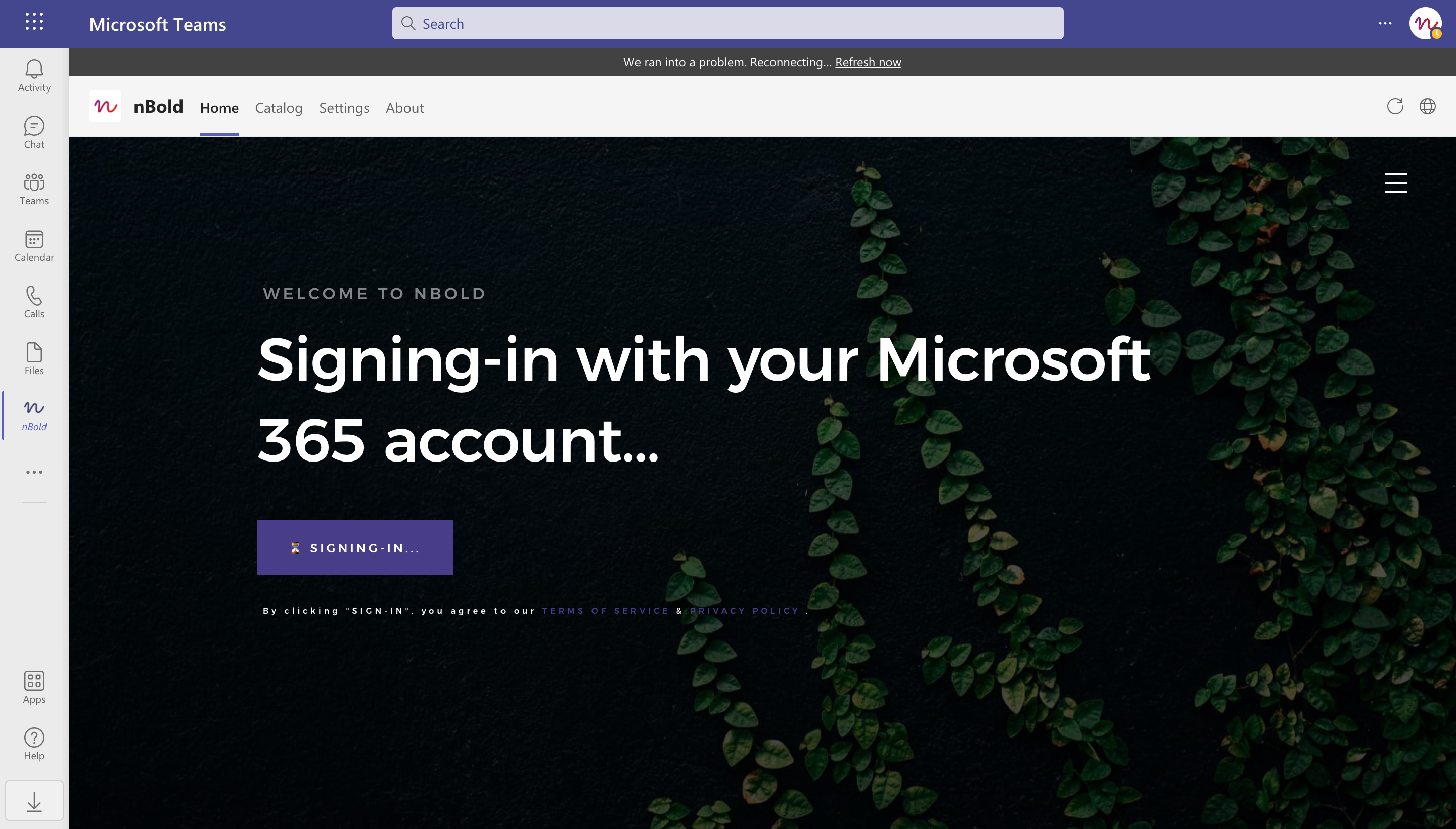 4. Grant Admin Consent for all other permissions​
Log into nBold then click the Consent as an administrator button to start the approval process.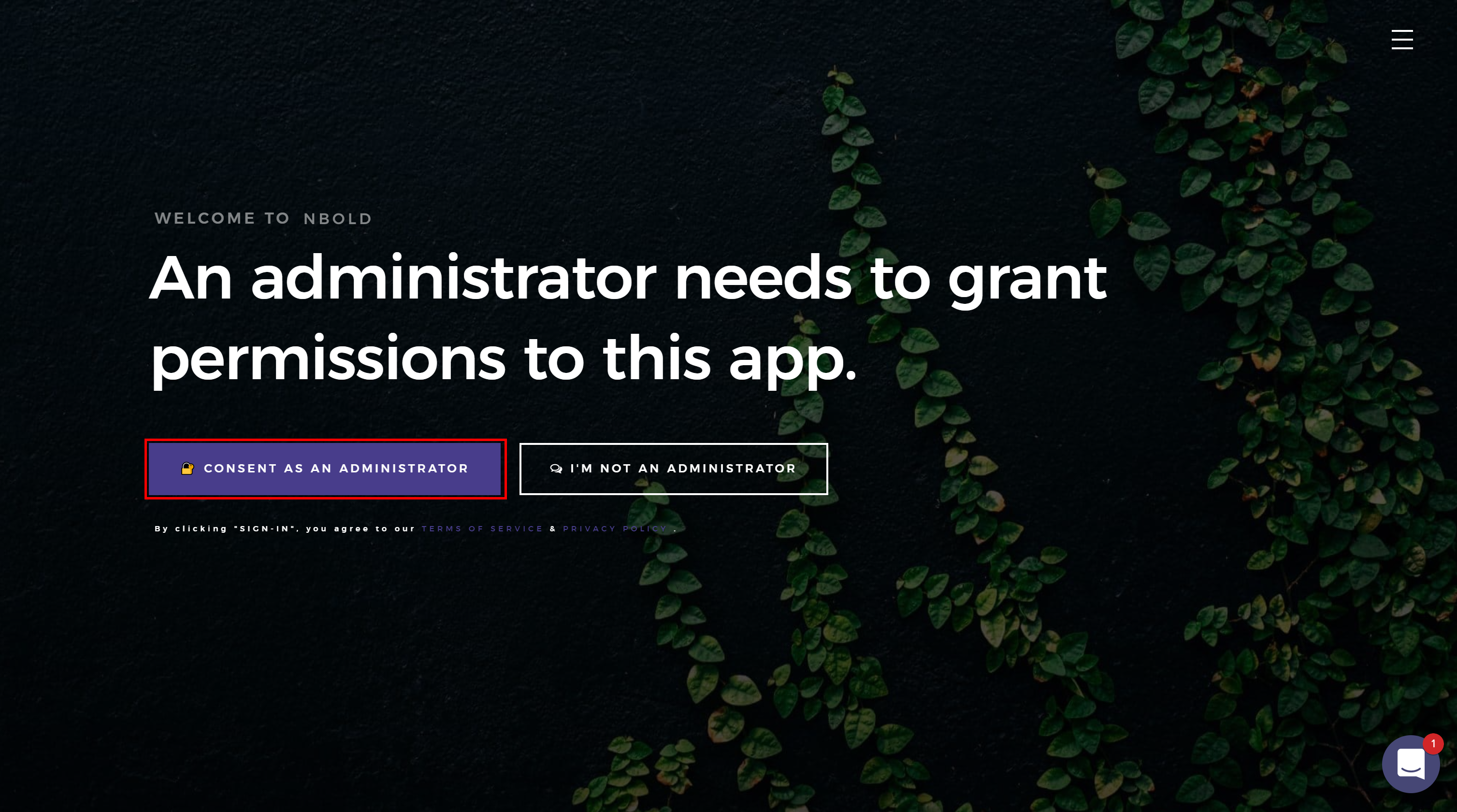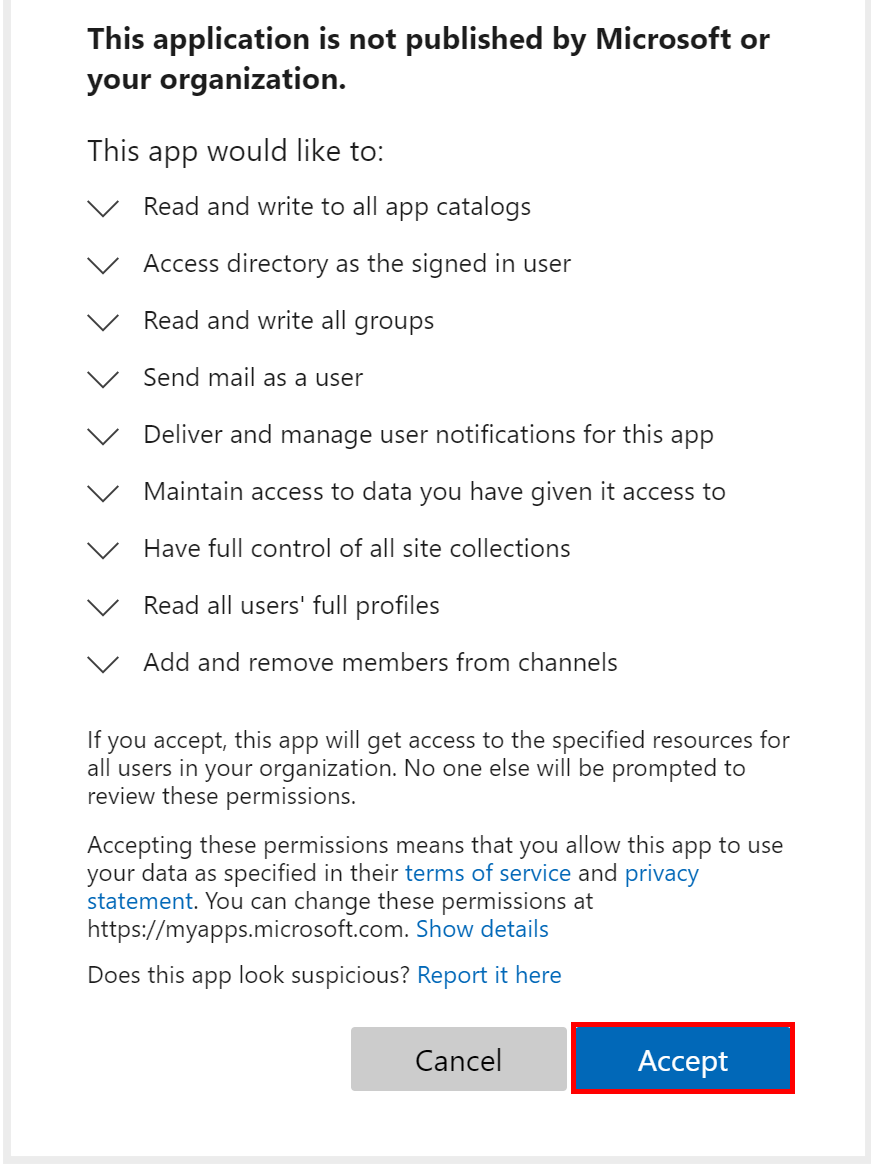 Sign in with your Microsoft 365 account from your organization that is granted the Global Administrator role. Check the permissions, and don't forget to check the Consent on behalf of your organization option. Finally, click Accept.
::: Warning nBold does NOT support personal Microsoft Accounts (for instance @outlook.com, @hotmail.com...). :::
You're all set up! Now it's time to create your first template to try it out.
You can also:
Alternative deployment method (Optional)​
Install nBold in your Corporate App Catalog​
This "standalone" package is a personal Microsoft Teams app comprised of the following tabs (Home, Catalog, Settings, Docs), that you can manually upload to your Microsoft Teams App Catalog: 📦 nBold Standalone
Package customization​
This package could be customized to match your organization's branding or vertical approach, especially:
Package icons
Package title and description
For reference, see Manifest schema for Microsoft Teams.
::: tip 👋 We'll be glad to help! Need help customizing your own package? Just Contact Us! :::