Microsoft Teams Lists
We're happy to announce that now you can clone your MS Lists across the Collaboration Templates 🎉
How to clone Microsoft Lists as part of collaboration templates?​
To include your List, just add a new tab to any channel in your Original team from the "Add a tab" menu as shown on the screenshot. ( Create an original team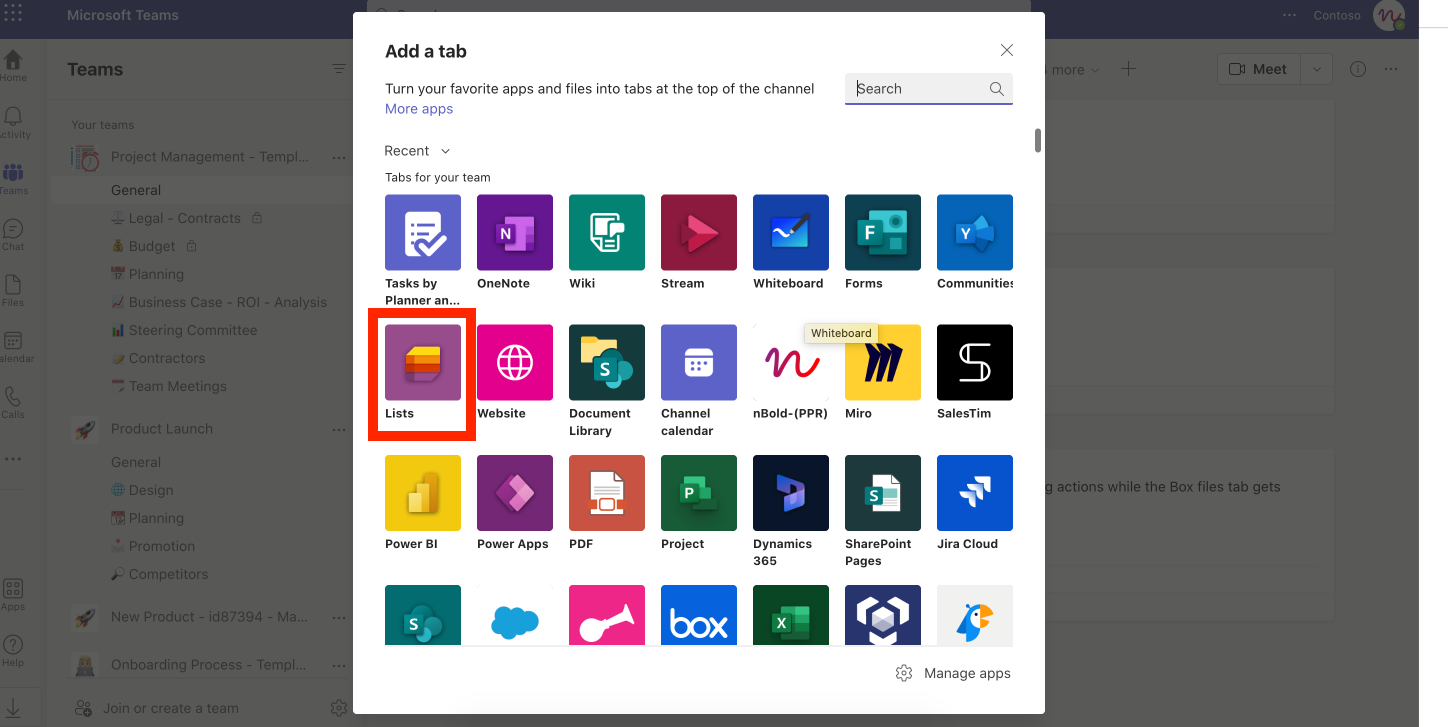 Create a new one from scratch or templates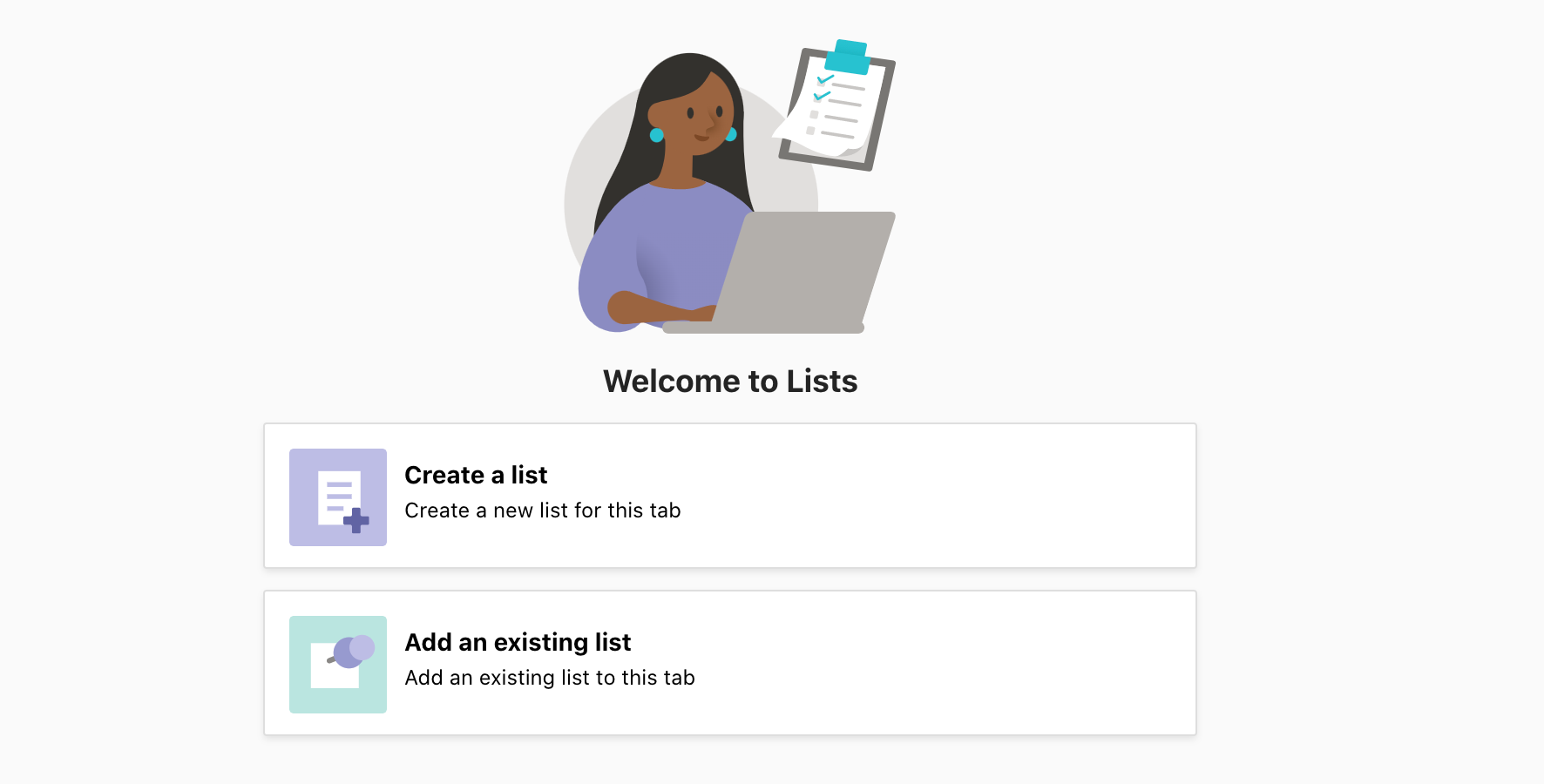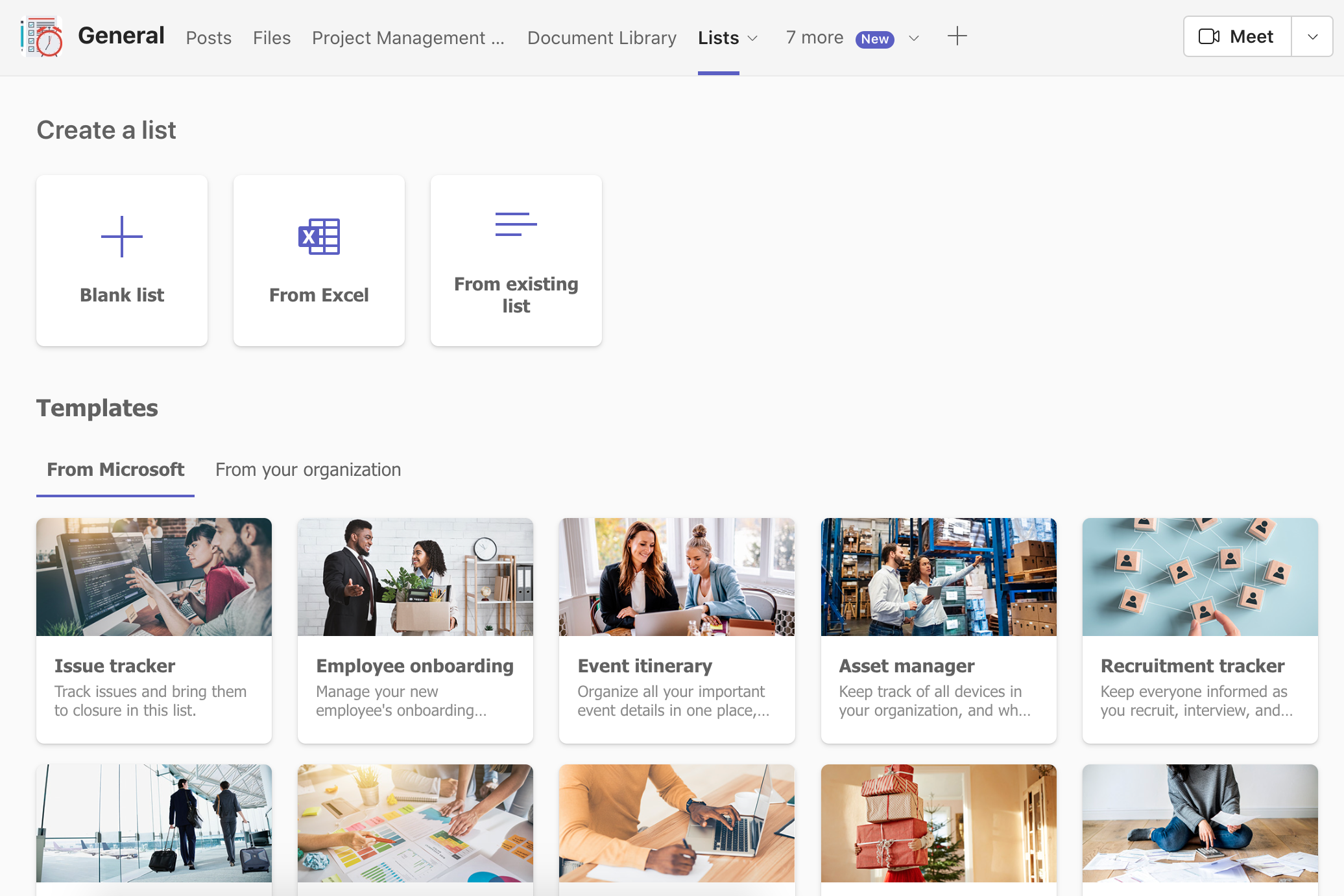 Or choose an existing list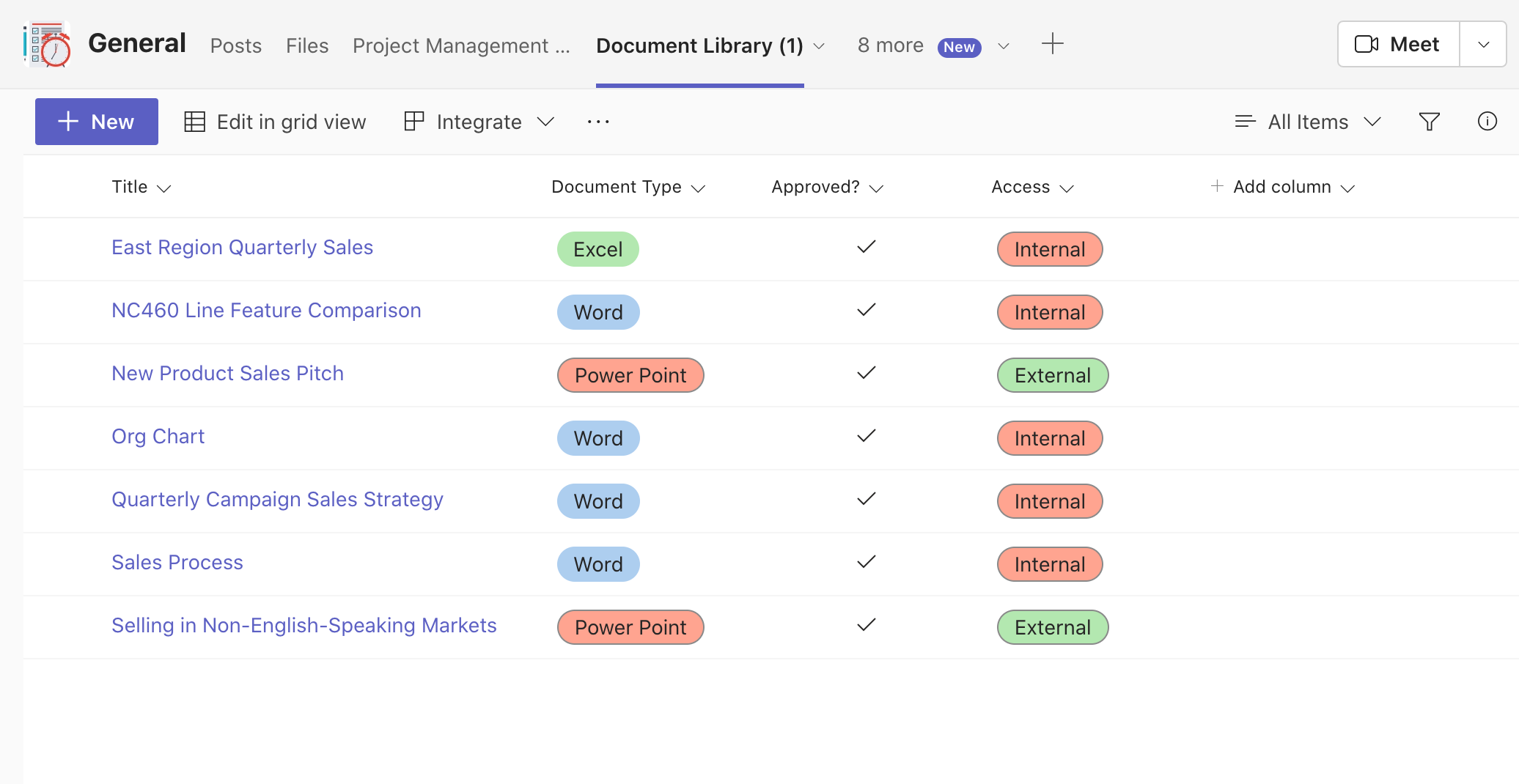 And now your Lists tab is automatically replicated to any team created from this template!
⚠️ Note
For this feature to work, you need to grant the nBold app the Sites.FullControl.All permission. To do so, use the Check admin consent command from the Settings tab.
Key features​
These elements will be created as part of the provisioning process:
More specifically, here are the column types currently supported:
boolean
calculated
choice
currency
dateTime
geolocation
number
personOrGroup
text
hyperlinkOrPicture
thumbnail
Non-supported features​
The following column types are NOT supported (and will not be cloned as part of the provisioning process):
lookup
term
contentApprovalStatus
These elements are NOT preserved during items cloning:
These views characteristics are NOT supported:
Custom formatting
Conditional formatting