Restrict guest access
You may have already implemented sensitivity labels in a Microsoft 365 Security & Compliance Center.
So now we will show how you can apply them at the Collaboration Template level.
How to restrict guest access to teams at a Template level?​
1. Make sure your IT department created sensitivity labels with the right configuration.​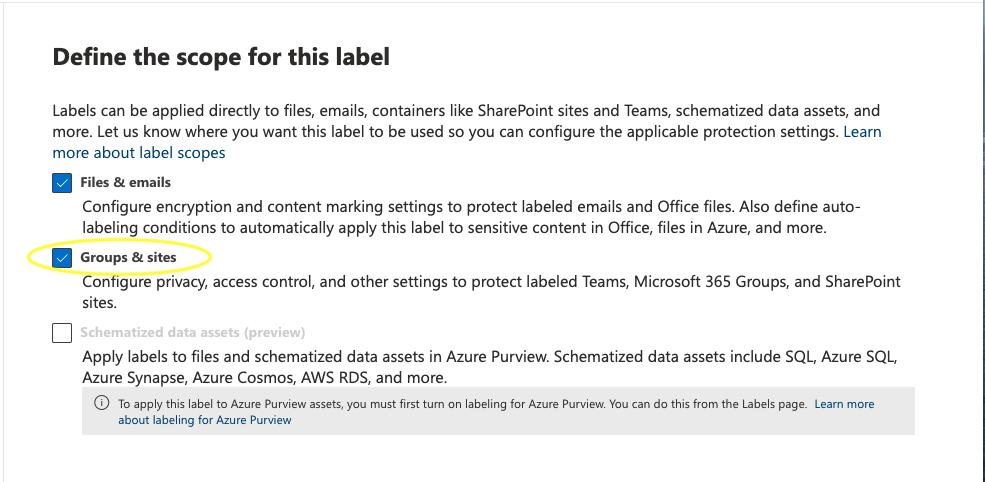 Verify that your labels can be applied to groups and sites.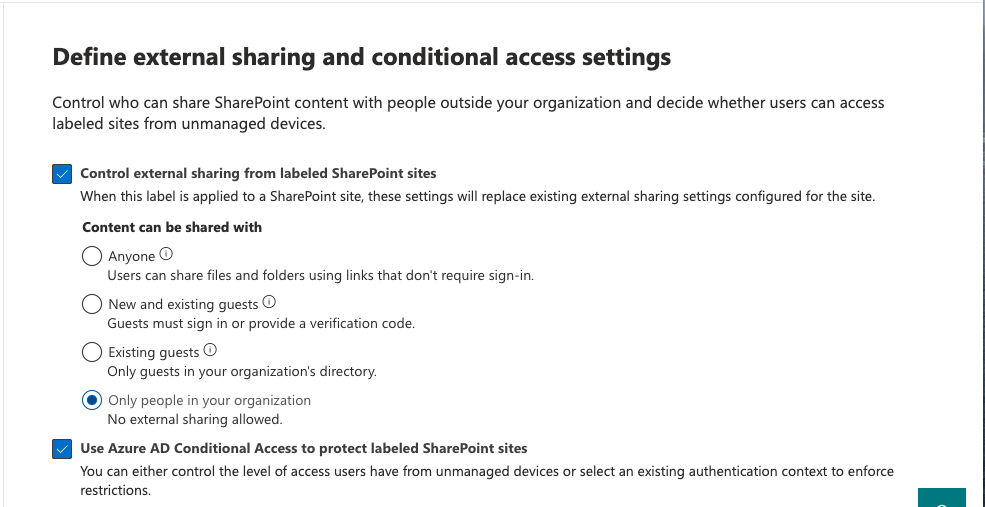 Define external sharing and user access settings.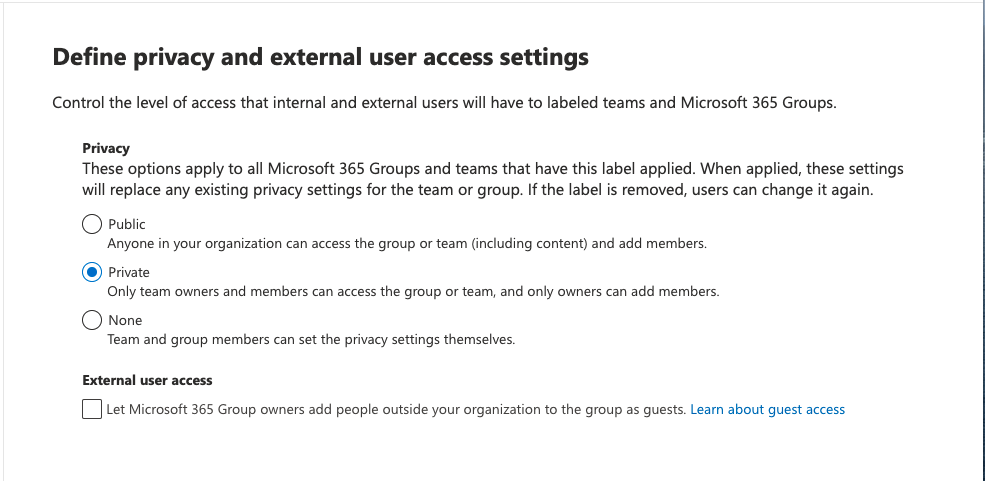 2. Go to Microsoft Teams and log into your nBold account.​
3. Click on Create a Template.​
4. Go to the Compliance tab and choose the relevant sensitivity label.​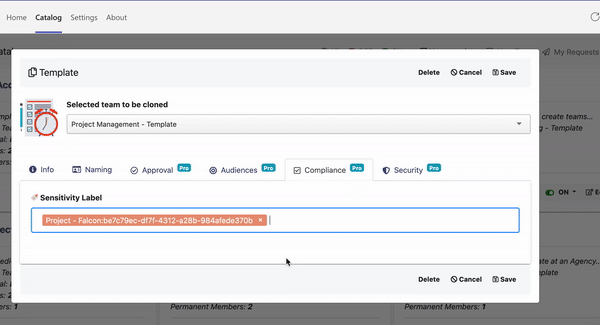 5. Create a new team from this Template and check out new features.​
So, with this sensitivity label applied, users won't be able to add externals to new teams created.